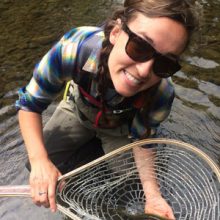 Kristen Walters
Words
Kristen is graduate student at Simon Fraser University in the Biology department studying the role bald eagles play in transporting salmon nutrients into the forest, and how these essential nutrients effect forest diversity and health. She is an avid supporter of protecting wildlife and wild places, which has allowed her to work in some of the most pristine ecosystems around the world, including our own Great Bear Rainforest. She is passionate about science storytelling, the art of communicating technical scientific language in a manner that allows for creative engagement with the audience and communities. When she's not waist deep wading a river or writing, you can usually find her skiing, rock climbing or playing her guitar.
Connect with Kristen
Volume
17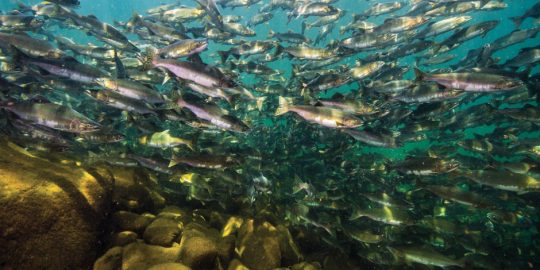 The tranquil experience of our riverbanks betrays the life-and-death cycle that is central to the health of our forests and...