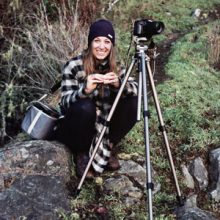 Oriana Smy
Photos / Words
Oriana grew up in the Cowichan Valley exploring the Vancouver Island coastline and its magnificent old-growth forests. She has always had an innate sense of adventure, and a deeply rooted passion for the ocean and the wild Pacific—some say her compass points west! Oriana studied digital production, writing, and design at Camosun College, where she was a contributing writer for the Nexus Newspaper. She was also a participant in the Banff Adventure Filmmaker's Workshop for the Banff Mountain Film Festival. Oriana enjoys telling stories through many different lenses that focus on the people and places of our coast, which are so interconnected. She now works as the Guest Services and Marketing Coordinator for a sailing expedition company (Outer Shores Expeditions), where she has the pleasure of facilitating expeditions for guests from all over the world, to explore and discover the remote wilderness regions of the BC coast—okay, and she gets to explore too! All from the comfort of the 70' classic wooden schooner, The Passing Cloud, from Vancouver Island, the Great Bear Rainforest, and Haida Gwaii where she spends her summers on the edge of it all.
Volume
24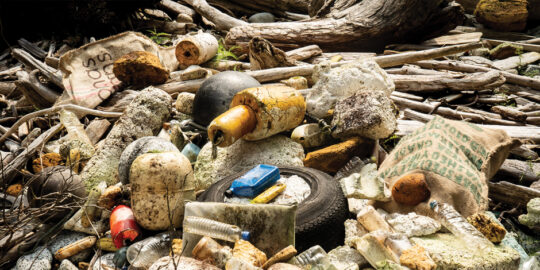 In a pandemic season, tourism operators partner with First Nations to protect the shoreline. It was late August in the Great Bear Rainforest...
Volume
18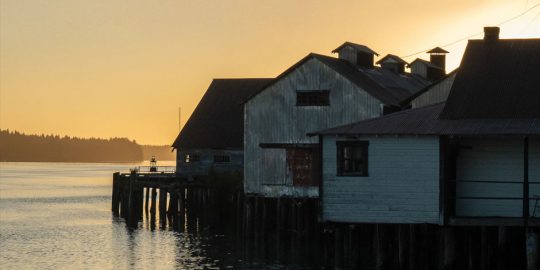 The profits from a thriving fishing industry dried up, and businesses moved on. Some of the sites left behind are in hazardous decay, polluting our oceans and...