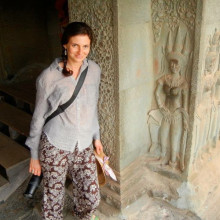 Sarah Mangos
Photos
Sarah's love of photography and travel bloomed early with a Kodak Instamatic and a box of flash cubes she received on her 7th birthday, while her family was living abroad.
Travel and photography have been serious addictions ever since, and Sarah is happiest with a backpack and camera in hand as she believes, "there is no bad destination."
Through her photography, Sarah likes to reveal the understated, capture the subtle details, describe with light and colour what, to her, is beauty. Sarah feels that photography is a way of speaking without words, a way to emotionally connect to our environment, and to others. through sharing our own visual interpretations and perspectives.  She is currently working in portraiture, wedding, and lifestyle photography. She has completed a journalism internship at the Surry Leader in Vancouver BC and has worked in fashion, theatre and dance in Toronto, ON under master photographer, Cylla Von Tiedemann.
Sarah is a graduate of the, North Island College, Professional Photography program in Comox, BC (2006) and studied Outdoor Recreation at Lakehead University in Thunder Bay, ON. (1996-1999) She is continuously working to fulfill her passions while photographing nature, travel and street images.
Sarah lives with her husband David, Clementine the Curious Cat and their puppy, Feyrouz, in the Gatineau Hills QC,  Sarah also works as a full time organic flower and vegetable farmer, part-time bee keeper and natural botanical soap maker.
Connect with Sarah
Volume
4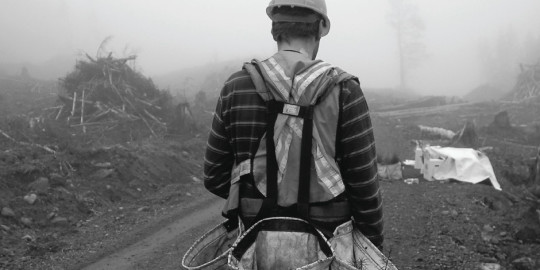 Spring rolls around and you find yourself back in the truck, bouncing along on your way to the cut-block. What happened to winter? Sometimes when the snow is...