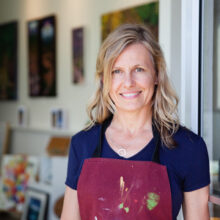 Tracy Kobus
Words
Tracy has been working as a professional artist since 1993, after receiving her Bachelor of Fine arts from UBC. She creates her acrylic paintings out of her home studio near the Puntledge River. She was born in Barrie, Ontario; her parents migrated to Comox, B.C., in 1976 where she grew up on the waterfront at Point Holmes. Tracy's giclees, cards, and originals are exhibited in many gift shops, galleries, and venues across Vancouver Island.  
Tracy enjoys mountain biking out her back door, snowboarding, backpacking in the summer, gardening, and reading. The many places she has visited, as well her interest in stories and history, have inspired the colourful, often imaginary scenes she creates—the basis of her unique style.  
Connect with Tracy
Volume
26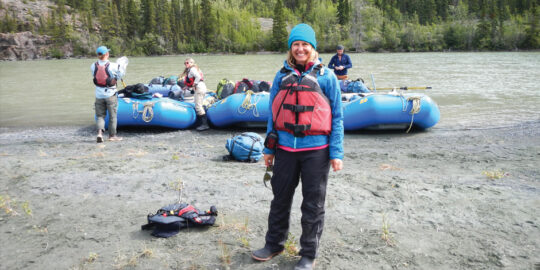 A remote journey in search of scenery and self. In August 2020, I travelled to a magical corner of the world where there are more glaciers...